Our hospital is staffed by a combined team of Togolese and western-trained nurses. We rely on the expertise and dedicated care of volunteer western-trained nurses to encourage and foster a sense of unity in the nursing care of our patients.  The Hospital of Hope is currently training a new class of 18 nurses that will be finishing their training in 2019. We need Registered Nurses who are passionate about great nursing and have a desire to serve  and share hope through their service with the poor and the sick.  We could use the services of anyone able to spend two months or more, but we also need:
• 6 Nurses who can commit to serving for 1 year
• 10 Nurses who can commit to serving for 6 months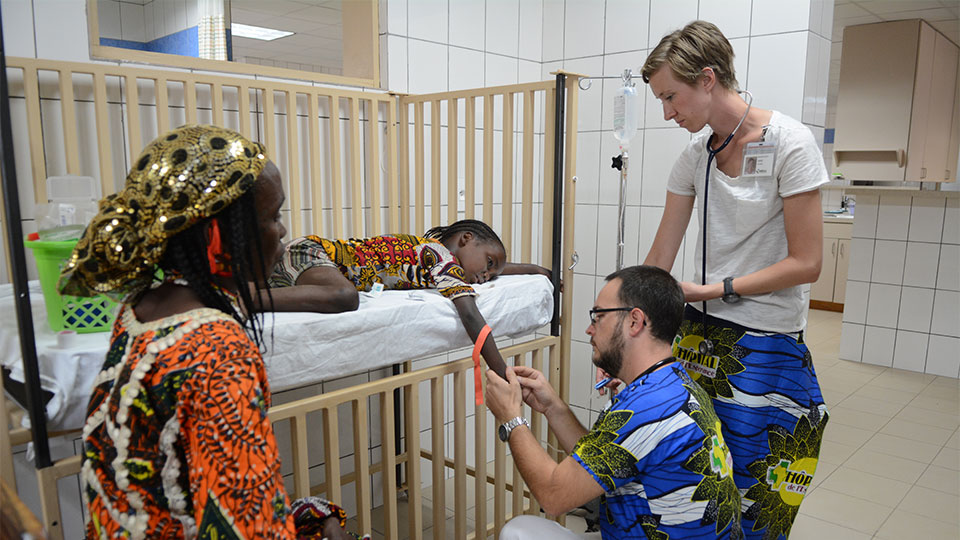 What to expect…
Nurses typically work four 10 hour shifts per week (12 hours minus a 2 hour break)
Nurses are typically housed in a rented house in Mango shared with other nurses and non-medical volunteers.
Nurses travel to the hospital by bicycle or by motorcycle taxis a distance of one to three miles depending on where they are housed.
Nurses typically come out as volunteers through ABWE or World Medical Mission.
"Be open and expect God to change your life radically. You will have the opportunity to interact with a culture and a people vastly different from you, yet surprisingly similar. Most volunteers who serve great than two weeks will have the opportunity to live in town, interacting with neighbors and going to market to purchase food and other necessities. This is an incredible chance to observe the culture, learn the language, and make new friends. Transportation "Togo style" most certainly means you will get to tour the town on a bicycle or motorcycle, exploring and taking in new sites on your days off!
While working in the hospital your skills and knowledge will be stretched and you will have a chance to really impact the lives of your patients. You will see life begin and end and you will rejoice and mourn with your team. No one goes at this alone, and every day you come to work you are part of a larger team that supports and encourages each other. If you have a specialty we welcome all your knowledge and expertise-especially to teach our national nurses and aides! Families are a large part of patient care, so you will have time to get to know your patient, their family, and your coworkers. This also affords opportunities to pray with your patients and spend time sharing the love of  Jesus in a very real way."
– Lindsey K.
Why should you come to Togo?
"God is at work. The harvest is plentiful and the workers are few!"
– Susanna C.
"Here we get the chance to save lives every day, to share God's love with the people who may have never heard his name before, and to be stretched and grown in our walks with Jesus."
– Carol P.
"There is a huge need and the people are so grateful for all we do."
– Sarah L.
"Why not?"
– Lindsey K.
Requirements
• Love for God.
• One year nursing experience.
• Ability to do bedside patient care.
• Desire to serve.
• A church behind you.
Contact hoh@abwe.cc to learn how to join.